Lonadek Global Services (www.lonadek.com) is a multi-award winning ISO 9001: 2015 certified Engineering Technology, Asset Performance & Information Management Solutions Company.
With operations in Africa, Europe, and the Middle East, Lonadek empowers STEM/TECH talent to deliver state-of-the-art technologies and OEM solutions globally. Lonadek is committed to capacity, capability, and competence development for improved performance of locals in STEM-focused sectors. Lonadek serves various clients in the Energy, Power, Infrastructure, Mining, Manufacturing, Oil and gas, and Renewables sectors. We leverage technology to increase efficiency, productivity, and profitability.
Engineering & Information Technology Solutions
Asset Performance & Information Management
Consultancy & Local Content Advisory Services
Local Content & ESG Consulting
Training and Human Capital Development Initiatives
Lonadek invests time and effort in STEM-focused career counseling, industry awareness, and youth empowerment through the Vision 2020: Youth Empowerment & Restoration Initiative. To nurture the leaders of tomorrow, the Cedar STEM and Entrepreneurship Hub (CSEH) was set up to develop professionals and entrepreneurs. (See: www.thecedarcentre.org).
We look forward to developing a mutually rewarding business relationship with you to improve efficiency, productivity, and performance in your organization.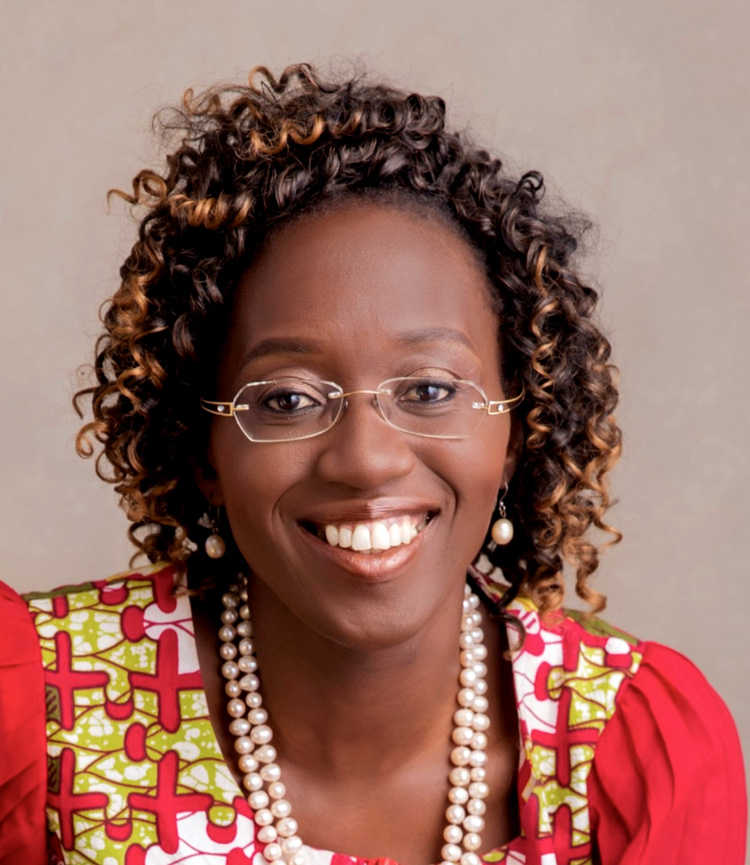 Dr. Ibilola Amao is the Principal Consultant of Lonadek Global Services. Lonadek is a multi-award-winning, women-owned, ISO: 9001: 2015 Engineering Technology and Information Management Company. Lonadek builds the capacity, capability, and competence of STEM talent to deliver value through the democratization of technology in Energy, Power, Infrastructure, Manufacturing, Oil, and Gas. Since its establishment in 1991, Lonadek has trained over 5,000 Engineers and empowered over 100,000 STEM Talent. Lonadek is currently collaborating with Microsoft, LinkedIn, and GitHub to digitally empower over 10,000 STEMpreneurs and TECHpreneurs in Africa. We focus on Human Capital Development Initiatives (HCDIs) and Continuing Professional Development (CPD) activities.
Ibilola is a Fellow of the Institute of Directors, Energy Institute (EI) UK, Nigeria Academy of Engineering, and Nigerian Society of Engineers. She is an EI International Energy Week Board Member, Member of the panel of judges for the Royal Academy of Engineering UK Africa Prize as well as the EI Annual Awards. Ibilola is a Co-Founder of the Women In Energy Network (WIEN), a council member of WEConnet International, Nigeria, and provides Engineering Technology Expertise on boards.
Ibilola is a 2021 WEConnect Rise To The Challenge Engineering Sector Awardee, 2020 C3E International Energy Women of Distinction Awardee, Forbes Rising Star 2019, Vital Voices VV100 Fellow, an International Women Entrepreneurial Challenge (IWEC) Awardee and a 2016 Energy Institute Champion. She mentors STEMpreneurs and TECHpreneurs. As a Vital Voices VV GROW, VV100, GAP 2017 fellow and WeConnect International certified member she is involved in Girls in STEM and Women in Entrepreneurship activities with WimBiz. Ibilola pays it forward for national development and socioeconomic transformation.
Our Corporate Social Responsibility
The vision 2020: Youth Empowerment and Restoration Initiative is a youth empowerment and national development project inaugurated in May 2006. The initiative involves collaborations with stakeholders in public and private sectors to promote Science, Technology, Engineering, and Mathematics (STEM) based learning in Nigeria. To promote STEM innovation amongst our youths, we have over the years collaborated with JETS clubs in secondary schools to develop projects that solve national issues.
Lonadek is a wholly-owned indigenous company established in 1991 with registration number RC: 174950 with a United Kingdom subsidiary registration number 08036484.