Engineering Technology to Accelerate your Growth Through Technology Innovation.
A complete suite of engineering and IT infrastructure consulting, software development and integration, managed services, and innovation.
At Lonadek Global Services, our mission is to deliver innovative technology through partnerships and collaboration. Our collaboration extends beyond our team members. We collaborate closely with clients to ensure that we understand their specific needs so that we can best serve them.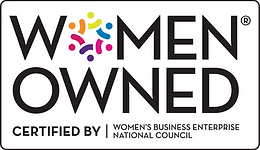 IT Solutions
99% delivered on time
Engineering Support
We have it covered
Talent Outsourcing
We've got you
Consultancy
Get it right the first time
We are committed to developing capacity, capability and competence across various sectors of the economy.
Check out our International Certified Trainings.
We appreciate your interest in our company and are here to assist you with any questions or concerns you may have. We have a dedicated customer service team ready to assist you with any queries or concerns you may have. Whether you are looking for information on our services, or need help with a specific project, we are here to help.
Make complaint
The training was enlightening; emphasizing on the importance of competent project team formation as a strong way to a successful project management.
The safety operations and installation program were very good and interactive. This aided a better understanding of the training.
Lonadek is one of the foremost in capacity building for Oil & Gas industry in Nigeria, particularly in the area of Process Engineering… With a significant contribution to the growth of Local Content in the upstream sector of the Nigerian Oil & Gas Industry.
Our Global Clients/Partners
ICDL Digital Skills
ICDL offers a complete solution to suit all your digital skills needs, from students with no prior experience of computers through to students requiring advanced digital skills.